A Hidden Veggie Paradise? This Little Buġibba Café Is Serving Up XXL Vegan Irkotta Pastizzi And Much More
If there's one thing that vegans in Malta don't always get to indulge in, it's the pastizz. With butter or lard in some pastry crusts, egg washes on top, corned beef or bacon bits mixed in with the peas and ricotta being, well, a cheese, they're not the easiest things for vegans to grab on the go without having to play 20 Questions with the guy behind the counter.
Worry not, Choco Kebab Café & Vegan Bar have a solution: XXL Irkotta Pastizz
If you're a little confused as to how this is all made possible, vegan ricotta is an alternative to the traditional cheese made from a whipped mixture of nuts like almonds or cashews and is sometimes made with tofu, instead. Choco Kebab are taking it to the next level by stretching the pies t an XXL size.
When they first introduced their vegan pastizzi, they were smaller in size and quickly sold out.
Famous vegan YouTuber cheplazyvegan even stopped by while she was in Malta and gave the place a plug on her Instagram.
View this post on Instagram

Located just off of the side of Buġibba's main square, this place easily slips off the radar because of their name, but if you can spot the bright green "vegan café" banner outside, you'll know you're nearing a vegan paradise.
The vegan-friendly pastizzi aren't the only thing you'll fall in love with at this unsuspecting eatery in Buġibba.
No, not at all. This place was named after it's famed dessert dish: the chocolate kebab.
View this post on Instagram
They also have some pretty rad offerings on their ftira menu: vegan pork, vegan chicken and even vegan tuna. The sky was not their limit when they crafted their menu, and we honestly need to give these dishes a go ASAP.
And what better way to celebrate eating guilt free than by feasting on some chocolate shavings over a bubble waffle, (vegan) crepe or some fresh fruit? BRB, just going to get my chocolate fix because this place has me hungry.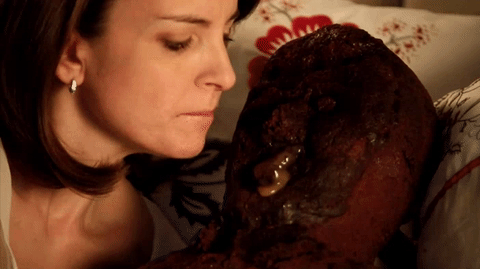 Tag your vegan friends and let them know this place exists.