Got Milk? Malta's Dairy Giants Are About To Drop The Milkshake Flavour We've All Been Asking For
Benna have been revamping their product lines in time to usher in the new decade, and just before the year ends they've announced they're dropping a new flavour – because we don't need the return of coconut.
What do you think the "highly requested" flavour is?
Benna is asking the public to guess the flavour, but based on the packaging if we had to hazard a guess we'd say it's most likely going to be Neapolitan. You know, the classic ice cream flavour that blends vanilla, chocolate and strawberry together for an ultimate taste showdown.
But Benna mentioned that there was a "twist" to the flavour…
What could the twist be? A strawberry-chocolate and vanilla swirl? Maybe Benna is going to through all logic out of the window and drop a totally unique flavour like black forest and white chocolate because being boujee is so 2020.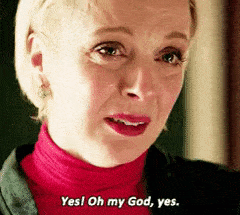 Maybe it's pink lamington, maybe it's Maybelline. Maybe it's about to make every other milkshake flavour quake in its boots with its art-deco print on the carton (it so is, btw).
The comments have offered up a few great suggestions, from vanilla biscuits to ruby chocolate. One of them even guessed an offering of marshmallow and if Starbuck's new menu is anything to go by then mela, we want it and we want it now.
Personally, we were hoping to see a cherry infusion make it to the store fridges, but we'll take a flavour threesome anytime.
Whatever the flavour is, we'll have to wait until Monday for Malta's milk giants to let us know. Until then, I'll be at home waiting for my tub of Ben & Jerry's to melt because Phish Food make for the best DIY milkshake flavour and if you disagree then that's just too bad.
What flavour do you think Benna are about to announce?