Heading South This Weekend? These 7 Restaurants In Birgu Are Going To Tick All Of Your Boxes
Did you know Birgu was once Malta's de facto capital city? Me neither. But I do know it's home to a plethora of great restaurants.
With its perfect half-central, half-south location, we thought we'd take a look at the top spots that Vittoriosa has to offer.
From breakfasts to brunches, to boozy little lunches, this middle ground of Malta's Three Cities has something for everyone!
1. Osteria
View this post on Instagram
If you're looking for authentic Maltese dining in the Vittoriosa area, then Osteria is the place to be.
2. Hammett's Maċina
View this post on Instagram
Hammett's doesn't just have great food for any time of the day, it's also got some superb nightly entertainment lined up for their patrons, too.
3. Il Bacino
View this post on Instagram
Bacino have one of the best views of the Grand Harbour and some of the sweetest desserts you'll find yourself craving as you stroll through the area!
4. Sottovento
View this post on Instagram
Looking for fresh seafood by the sea? Look no further than Sottovento.
5. Cafe du Brazil
View this post on Instagram
This is the only place to go for a breakfast that mashes up the best of Brazilian cuisine with whatever is available in Malta. Didn't know Brazil was hiding in Birgu? You do now.
6. BeBirgu
View this post on Instagram
All the splendours of fresh seafood, but indoors. How fabulous!
7. Del Borgo
View this post on Instagram
Two words: wine, cellar. Look at that damn thing!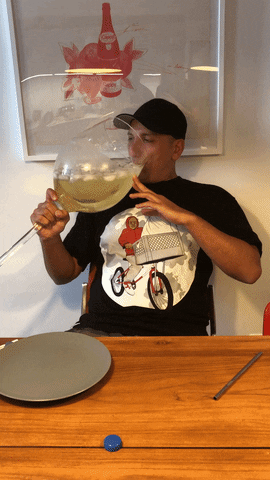 Actual footage of me, the last time I stopped by Del Borgo.
Which of these spots is your favourite? Let us know if we left out any great spots!