Stroop In The Name Of Love! Msida Bakery Mashes Up Classic Brownie With A Dutch Staple And It Looks Gorgeous
Stroopwafels are a Dutch staple, brownies are a bakery staple. Put the two together and you have a recipe for success.
That's exactly what Baked Café have done in their latest creation
View this post on Instagram
Chocolate lovers, unite! (And bring your friends, too, 'cos stroopwafels are literally the shit)
Combining the gooeyness of a brownie with the tender crisp of the Dutch, syrup-filled waffles sounds like heaven in a slice and I hope they're not just available for today because lord knows I will be hunting these bad boys down on my next day off.
If, like me, you can't get enough of deliciously sweet, baked goods then Baked Café is the place to go.
We just really hope these don't sell out instantly like Sphinx's new pastizzi. They can take my Maltese sausage…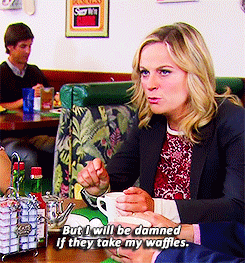 …and my brownies for that matter.
Tag a friend who loves chocolate to let them know their prayers have been answered!