Maltese Actor Of Game Of Thrones Fame Will Star In Season 6 Of Vikings And We Are Parched
Andrei Claude was a perfect fit for the role of Khal Rhalko in Game of Thrones, but now that the show has closed its final season, we're perched on the next lot of medieval war shows interspersed with sex, boobs and beards.
Guess what? We don't have to wait much longer, as Vikings – a show about, well, vikings and their scandalous drunken bouts and butchery – is back for its final season this Autumn and Claude has been signed on a series regular for the first 10 episodes.
Thirst mode activate in 3, 2, 1…
This guy is seriously ripped so it's no wonder the Nordic series wanted him on board. Vikings were known to rip off heads that hadn't severed entirely and ship them back to their point of origin, much like the Great Siege but sexier because, you know, beards and boobs.
Claude is known most prominently for his season 6 scene in GoT where he ultimately faces rejection from a Khaleesi and, well, hey, he took it like a champ.
But that isn't his biggest role to date, it was just that GoT was such a cultural phenomenon that the entire world collectively slept on the fact that this dude played Tommy Mottola (Mariah Carey's fucking husband that sent her on that 2003 downward spiral) in her 2018 biopic Mariah: The Diva, The Demons, The Drama.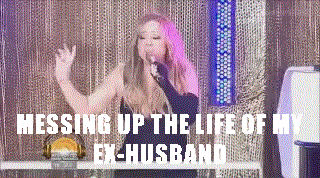 And while he may not have been her real husband, we kinda really wanna make like Mariah and mess him up a little (a lot).
Sweet Jesus, hold my poodle.
His first experience on a movie was as a background gladiator in a scene of Ridley Scott's Gladiator which was being filmed in Malta in the late 90's.
Scruffian, roughian, top-down stud muffin.
Whilst filming the scene of Game of Thrones where Daenerys burns down the Temple of the Dosh Khaleen, in Vaes Dothrak, Andrei, who portrayed Khal Rhalko, was accidentally set on fire.
Among his list of accolades also sits spots like, you know, casually working with James Bay on 13 Hours.
And he also appeared on the 2007 episode Straight Guy Pageant of Queer Eye (before Netflix beefed up the budget and frosted tips caught up with us). This guys has done the rounds on our screens and tbh he may continue to do so for as long as he likes.
Mela. We're quenched. For now…
Have you spotted Andrei in any other shows? Let us know where he's appeared in the comments below.