Wait, Is That A Massive Diamond On Ira Losco's Wedding Finger?
Ira Losco and Sean Gravina have been together for a while now. They started their own family back in 2016 after welcoming adorable Harry, but it's always been a mystery as to when they would ever end making things officially official with a wedding worthy of Malta's pop queen and her dreamy beau.
But if one of Ira Losco's latest photos is anything to go by, the wait might finally be over.
Once you see it, you can't really unsee it. Hint: Check out Ira's left hand. Fourth finger, second from the pinky. Yeah, the wedding finger. Mhm.
Like, holy shit balls guys. Is? This? Happening?
Could Malta's biggest marriage myth be debunked very soon? Well, join us as we go down this rabbit hole of a conspiracy theory that might've just blown the lid on one of the biggest celeb news of Malta 2019.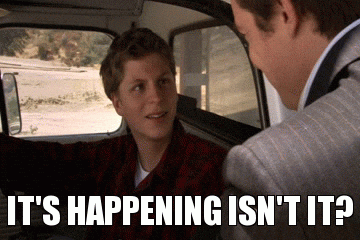 We'd been stalking Ira's socials for a while now because, uh, duh, it's Ira freakin' Losco.
She had been hiding a hand in many of her recent uploads and we thought that we were on to something with that.
It just made sense to us, okay?
Ira's sister Lisa recently held her wedding so maybe Sean caught the bug, considering her birthday was just around the corner…
Except when you take a look at Sean's Instagram you'll notice he was very active in the days leading up her birthday. In fact, his last upload of the time was made one day prior. His next post came the day before her performance. That's a two-day gap: perfect time to relish in the love between themselves and discuss an action plan on how to go about letting the world know…
Could the real 7th Wonder of the world be about to tie the knot?
With the rumour mill spinning, we couldn't help but go deeper, on a little social media treasure hunt.
We checked out her Instagram and all we could surmise was that something was around the corner.
Whether or not this was for Ira's new music video – Cannonball – featuring Michela, we couldn't tell.
But it wasn't until we saw that photo appear on Facebook, taken from the Friday night rehearsal of the Joseph Calleja concert, that the conspiracy gears really started shifting.
Lovin Malta has reached out to Ira to confirm whether it's true or not, but until we hear it straight from the horse's mouth, we can't confirm anything.
Most of us thought the wedding would be announced when Ira dropped the video for Hey Now, because the story followed Ira crashing a nuptial celebration.
The rest of us are left scratching our heads because we really didn't know that they weren't married.
What do you think? Are Ira and Sean finally engaged? Drop your theories in the comments below and tag someone who lives for the gossip!