WATCH: Young Maltese Singer In Fangirl Meltdown After Akon Praise: 'It Feels So Surreal'
In case you missed the biggest news to hit Malta since the Isle of MTV's lineup in 2007, Akon is back on the island to perform for tonight's closing of the AI and Blockchain summit.
But he's already left a remarkable impression on one young Maltese songstress by praising her performance at the Hard Rock Cafe in Bay Street.
Yes, that is Kylie Coleiro, the younger sister of Maltese singer Klinssman. She was performing a live set to the Hard Rock patrons last night with her guitarist, who informed her not to "get too excited but someone famous is here…".
"I told my guitarist that whoever he is I am getting a photo," Kylie told us, but little did she know that it was none other than the Convict man himself Akon.
After noticing it was Akon, Kylie remained calm and finished her set.
Right after, the Right Now (Na Na Na) singer approached the young singer-songwriter and praised her voice.
"As soon as our set was finished, the restaurant gave us food and I passed by the guy to grab my plate and he literally stopped me," Kylie told us.
How did Akon react to her singing? Let's cut to a gif reenactment: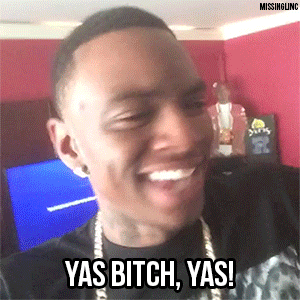 He then proceeded to shake her hand and, like the gentleman he is, placed a single kiss upon her cheek. (Yes, we're jealous)
Okay, really his response was more along the lines of "well done" but still, praise from someone as big as Akon is enough to get anyone quaking in their career boots.
For those of you who don't know Kylie, she's one of Sibtek's resident singers.
After coming to the realisation that Akon had praised her performance last night, Kylie took to Instagram to post a reaction and explanation:
"I can't believe it, I woke up, like 24 time last night," she exclaims, "I met him! I met him and he liked me!"
"It all happened so fast that I didn't realise it was him. Oh my God, he spoke to me! It was super fun, he approached us and said 'well done', asked me how long I've been singing for and where I was from. It was an incredible experience."
"He's a very humble man, it's not like he wasn't going to speak to us just because he's famous but it still feels so surreal."
Kylie has since been followed by the man on Akon's right, Amith, one of the singer's best friends.
Tag an Akon fan in the comments to make them jealous!