'Tis The Season To Be Giving: Here's How You Can Help Spread Some Christmas Cheer In Malta This Year
Christmas is a joyous time, when families come together and friends cheer in merry pleasure. But for those who aren't as fortunate, it can be a time of isolation and anxiety.
Why not put a smile one someone else's face this year by giving to one of these great Christmas initiatives?
Ruth, a proud doggy mum, runs her own blog called Pups, Paint and Prosecco.
For Christmas this year, she's set up a shoebox drive for local animal shelters calling for people to fill a box with food, blankets and chew toys and drop them off at the offices of the Association for Abandoned Animals.
2. Inspire a loved one and give back at the same time
Inspire provide educational, therapeutic and independent living services for disabled children and adults in Malta.
This is all funded through the selling of things like the ornaments above and donations and charity drives. Inspire a friend with an uplifting quote in their stocking, help a charity continue their mission.
3. Give back to the Earth
We made this point last year, too, but the fact of the matter still remains.
Okay, we may have seen xeba trees cut down this year but that amounts to a pitiful comparison against the amount of plastic in our waters.
While we're here, can we also all collectively agree on the fact that tinsel is a sin and should become the first thing we all leave behind as we enter the new decade?
4. Pay it forward with Jacob's Brew
The people over at Jacob's Brew have been paying it forward for a few years now so they're basically the leading experts. They've already had a reverse advent calendar set up for collections in their Marsaskala café, but they're also hosting a number of special sales initiatives to raise money for local charities.
5. Speaking of reverse advent calendars, here's another one from Foodline
All you need to do is grab a box and, every day from the 1st to the 24th December, place a non-perishable item inside. By the 24th day of advent, you would have prepared a 7-day food pack ready to be given to someone currently going through a hard time.
The Thomas Smith Christmas Charity Swim is being held on the 29th of December this year and will see a number of daring swimmers brave the cold waters of Sliema in aid of the Malta Community Chest Fund.
President Vella will be on scene to hand out medals so you can use the bragging rights of your new bling to make your friends buy the first round of drinks on New Year's Eve.
BONUS: Lovin Milied
This is our third iteration of the Lovin Milied challenge, and we're not stopping until we have even more boxes than ever before.
Find an empty box, wrap it – but don't seal it, fill it with the items of your choice and pop it in to our offices between 9am and 6pm between now and the 18th of December.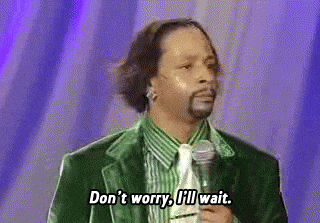 Have you put together a box for the Lovin Milied challenge yet? Tag a friend who would do one of these Christmas initiatives.