Malta Now Joint Favourite To Win Eurovision As Bookies Slash Odds On Destiny Victory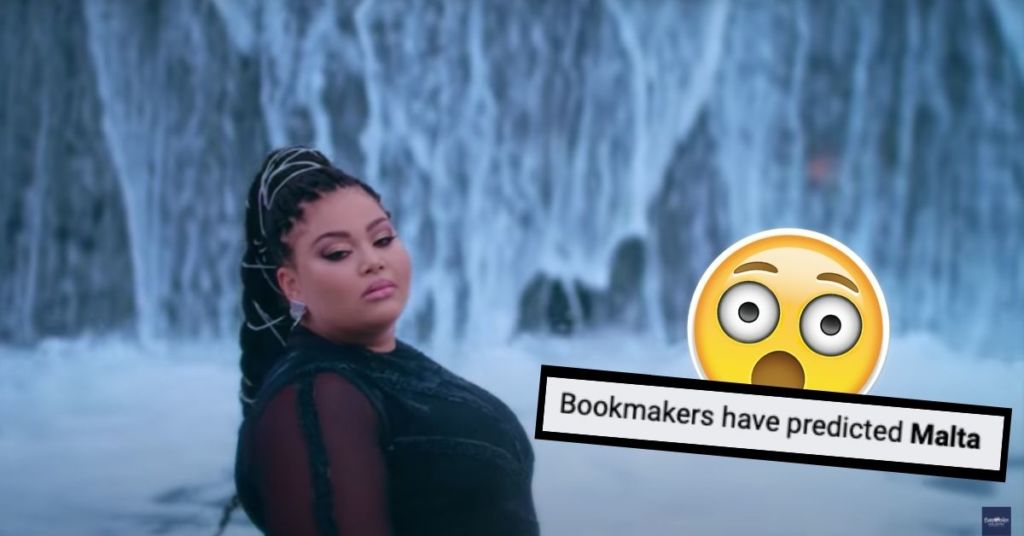 Malta has officially become the joint-favourite to win the Eurovision Song Contest for the first time in history as bookmakers keep on increasing Destiny's chances of victory.
Soon after releasing Je Me Casse, Destiny was initially ranked as the second favourite, with a 14% chance of victory, behind only Switzerland, who was ranked at 18%.
However, in the days that followed, bookmakers kept shortening Destiny's odds and Malta and Switzerland now stand neck and neck, both with a 17% chance of winning.
Some betting sites are even placing Malta as the runaway favourite.
Malta has also become the runaway favourite to win the first semi-final, with its chances ranked at 23%, five percentage points higher than the second favourite, Sweden.   
Interestingly, Malta is also seen as most likely to finish in the top three overall, with chances as high as 40%, compared to Switzerland's 36%, and Bulgaria and France's 22%.
The Eurovision Song Contest final is set to take place in Rotterdam on 22nd May, with two semi-finals penned in for the preceding days.
Maltese viewers hardly need reminding that a triumph on the night will make history as the country's first-ever Eurovision Song Contest victory.
And while the island has come extremely close in the past, it hasn't finished in the top five since 2005, when Chiara finished second with 'Angel'.  
If Destiny wins, she will also become the first singer to win both the Eurovision and Junior Eurovision Song Contests. 
Destiny will be interviewed on Lovin Daily this morning, and you can follow it on Lovin Malta's Facebook page at 10am.
Do you think Malta will win the Eurovision this year?