15 Essentials Under €15 You Need From George This Summer In Malta
While we love our hoodies and winter shoes, you can't deny that summer fashion is in a league of its own. From breezy shirts to bright colours and cute sundresses, everything about summer fashion just makes you feel like a new person.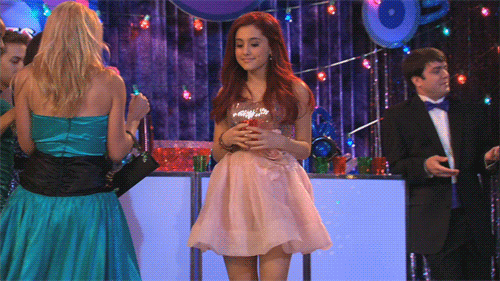 If you need to up your fashion game this summer,  George is the perfect place to grab a few summer staples at an affordable price
We picked out 15 killer items for women and kids from their new shop that are pretty darn affordable; they all cost less than €15 and will make you and your children feel like the coolest kid on the block.
1. Mix-and-match bikinis
At just €6 per piece, these mix-and-match bikinis are essential for summer. You can choose different sizes, colours and patterns to ensure the utmost comfort.
2. A pair of staple tube tops
Chuck them over your bikini or dress them up with a pair of flare trousers for a fashionable outfit that doesn't leave a dent in your savings.
3. The comfy shorts of your dreams
Perfect for a whole bunch of things; sleeping, working out, lounging around the house and for wearing by the pool. And they're available in a variety of colours and patterns too!
4. Holographic slides? Yes please!
Give your outfit a funky twist with these holographic slides perfect for the summer months. And keep scrolling for the kiddie version of these slides, also available at George.
5. A stylish, summer skater dress
Light and breezy, perfect for a Sumer evening. And at just €15, it's a great addition to your wardrobe to whip out when you need a quick and easy look.
6. The must-have clutch bag
An envelope bag to hold all your essentials in a vibrant colour, perfect to add a pop of colour to your outfit. And for less than €10!
7. A versatile tank top
Perfect for the office or for going out for lunch, this grown-up version of a tank top is just what you need to make office-wear bearable during the summer months.
8. A swimsuit for your little princess
At the affordable price of €11, this swimsuit will have your little girl strutting her stuff down the seashore like it's nobody's business.
9. Kiddie-holographic slides
Your little one can live out her mermaid fantasy and match with mummy thanks to these killer slides. TBH, we'd wear them right now if they came in grown-up sizes.
10. A three-pack of basic vests for the warm season
This set of vests is a steal, at just €13 for three. That's less than €4.50 per vest. And they're perfect to pair with a pair of comfy shorts in this heat.
11. This cute coral tunic
From family BBQs to birthday parties, to the last day of summer school; this tunic is the perfect playful twist to your baby girl's 'going out' look.
12. Classic swim-trunks
Your little one will look like the coolest surfer-dude on the pontoon when he rocks these swim trunks. And for less than €8!
13. A suave button-up
Can you say adorable? Your little man is bound to break a few hearts walking into any room with this super suave button-up shirt.
14. Mint green bermuda shorts
If your little boy is a bit of a fussy one and won't wear a button-up, you could pair a simple t-shirt with these shorts and he'll still be the best-dressed kid in town.
15. Shark slides for that extra dose of adorable
The coolest pair of shoes to rock by the pool or the sea. They're super comfortable and cost just €7.50. What more could you ask for?
A one-stop shop for all your summer staples for women's and kids' clothing at a great price. Main Street Shopping Complex is situated in Antoine de Paule Square in the heart of Paola. They've got ample parking and are open from Monday to Saturday between 9:30am and 7:00pm. You can find men's clothing at any other George outlet in Pavi, Ħamrun and Gozo.
Do you know someone looking to update their wardrobe? Tag them in the comments below