Permanent Pride: Maltese Tattoo Studio Hosting Pride-Themed Tattoo Marathon For One Day Only
Malta Pride Week is in full swing and you now have the chance to mark the event by getting inked with special offers on Pride-themed stencils.
Modern Tribe tattoo studios, in Birkirkara, will be opening their doors to all walk-ins from 11am tomorrow with a plethora of LGBT+ and Pride-themed artwork to permanently etch into your skin
And if that hasn't tickled your fancy then just wait until you see the awesome designs they've put together for us!
From prowler paw prints to gag-me great pronoun declarations, there's something for everyone in every corner of the community
Take a look at the other designs that resident tattoo artist, Kim Cauchi, has drawn up for you all to commemorate Malta Pride 2019 with.
No bad ideas here, though, RIP gender binary.
And just when we thought we had enough queer quotes, we get this gem:
"Sisters before cisters" is the gentle reminder of allied solidarity we all didn't know we needed, but now we need it so I guess we'll be seeing you there tomorrow, then, huh?
There are tats for the girls on girls
Tats for the guys on guys
There's even coloured tats for those who want to show off their respective pride
For those of you not in the know, the flags are, from left to right: rainbow tal-Pride, non-binary, bisexuality, intersex, trans* and asexuality.
PS: how *fabulous* is that rainbowed Eye of Osiris?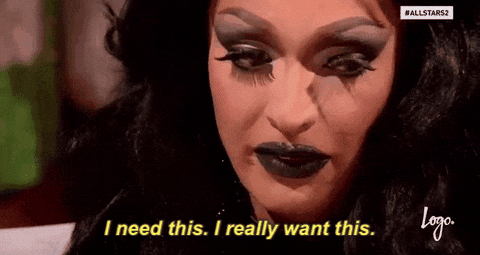 Those aren't even all of the tattoos available to you tomorrow, no, there's a whole wide world of wonderful, queer-celebratory, ink out there just waiting for your skin to soak up!
Speaking to Lovin Malta, Kim had this to say about the event:
For the Pride event, I wanted to give back to the community who has welcomed me with open arms. Being a queer tattoo artist, I felt I had a good platform to reach out to others and help raise money for an organisation like MGRM that is doing amazing work for the LGBTI+ community. My main goal is to bring everyone together for a good cause and celebrate our diversity in a fun way. Everyone is welcome at Modern Tribe , whoever you are and from whatever walk of life you're from!
Which design is your favourite?