From Burgers To Brushes, Here's 7 Fabulous Ways Malta's Celebrating Pride Week 2019
Malta Pride is officially upon us once more and local businesses are showing their solidarity in a number of ways. Pride truly is a celebration of colour for all; gay, straight, bi, trans, inter, non-binary and non-conformers – this is your time to shine.
But if you really want to go all out with rainbows and glitter and #Pride, you can show off your colours and spice up your life thanks to these great initiatives:
1. Hames Sensi have an awesome, rainbow-bristled bamboo toothbrush
View this post on Instagram
Yes, you too can now brush your teeth and rid your muzzle of all those Pride Week demons.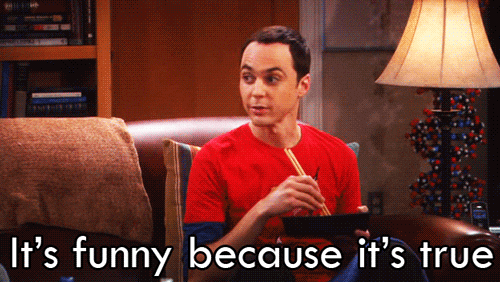 And for those of you who aren't exactly all-about-town with your pearly-white cave, then perhaps you can just enjoy the fact that the toothbrush has some pretty colours on it.
2. You can also drive around in rainbow style thanks to GoTo's new flashy wraps
Big up to GoTo for wrapping up their first year on the island by sending a message of solidarity in diversity to the roads of Malta, replacing their blue logo on four of cars with a rainbow zigzag of Pride colours to mark Malta Pride Week.
3. Santa Cruz have a great Pride-themed burger on the menu for us all to sink our pink teeth into:
Served from the 5th through to the 15th of September, featuring a pink and yellow bun, 100% beef patty, rucola, tomatoes, fresh onions, chicken sausage, blueberry (yes, blueberry) mayo, Red Leicester and crispy bacon. Yas, hunties, get that meat.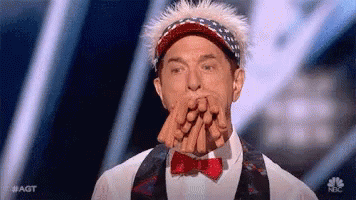 They're also serving up a Pride-themed cocktail, featuring every queer kid's favourite drink: vodka.
View this post on Instagram
4. Strap yourselves in with the help of Parascandalo
View this post on Instagram
What better way to wrap up not-so-warmly than by supporting a local designer and looking as fierce as a five-star queen? Keep your shirts tucked in and your trousers up with a fabulous rainbow cummerbund could-be.
5. Fill in those cavities with Miss Ellen's pride-themed personalised candy
View this post on Instagram
Miss Ellen's have always been proud supporters of Pride and this year they're offering up some super-sweet, rainbow-wrapped classic candies you'd be crazy not to see how many of them you can fit in your mouth and still find room to breathe.
6. Wander the streets of Balzan in pride
Balzan local council raised the Pride flag in solidarity of their queer allies – can every locality follow suit now?
7. The Ministry also donned the rainbow on their balcony
Allied Rainbow Communities presented the Malta Pride Programme to Acting Prime Minister Hon. Chris Fearne and briefly spoke about health issues in the LGBTQI+ community, together with the newly established NGO Checkpoint Malta president Chris Vincent.
BONUS: Screw the rules, become a literal rainbow
View this post on Instagram
Michael Owen took things to a whole new level this year and entrusted Michael & Guy and Oana Barbu with this fabulous rainbow hairdo.
You know when you see something that you wish had been your idea but now it's too late and you're going to spend the next three weeks in the foetal position at home under the covers with Carole King's Tapestry on repeat as you wait for the winter rains to fall? Yeah, that's us. Thanks, Michael.
Happy Pride, y'all!
What other Pride-themed items have you seen around Malta recently?