Help Your Pooch Beat The Maltese Heat: Tips On How To Take Special Care Of Your Dog This Summer
The first day of summer 2019 has finally arrived, and it's the best time to enjoy the great outdoors with your furry friend. But while the hot season officially kicks off today, Malta's already had its fair share of heatwaves hit the islands… and it's vital to be prepared for it to get even hotter, because it will.
Whether it's a short stroll through the park, a long promenade walk, or a whole day at the beach, the extreme temperatures Malta sees on a regular basis over July and August can be very irritating and harmful for our canine buddies.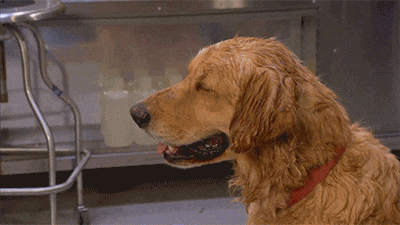 Summer season calls for special treatment and extra care for our pooches, and thankfully, European Bully Kennel Club's Maltese faction has provided local dog owners with some priceless pieces of advice.
From when to go where, to how to tell whether your dog might be suffering from heatstroke, the article is a perfectly detailed guide of dos and dont's courtesy of the NGO's main man Andrew Selvaggi. You can check out the full list here, but in the meantime, here are our top picks for things to keep in mind this summer.
https://www.ebkc.org/keep-your-dog-safe-in-summer/?fbclid=IwAR2pQ6lKUHXK1j6ib8nOmTC8zYA5tTxQI84ckmIN1_QCgctzm-iO6aJOAho
1. Water is key… the good kind, that is
This might not (or at least, it shouldn't) come as a surprise to many readers out there, but it's vital that you provide your pooch with plenty of cool, fresh water.
And yes, that "fresh" is more important than you'd think. If you're having a ball with your doggo on the beach, don't let them drink seawater; the salt will actually make them sick.
Hydration is key, and it's also important to be aware of telltale signs that your dog might not be getting enough water. Panting, dry gums and sunken eyes should raise alarm bells.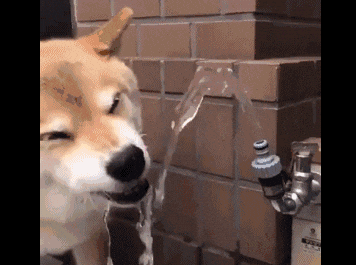 2. Embrace the shade
Look, if you're going to be actively looking for shade, so will your dog.
Give the fluffy fellows and ladies a shady spot to hang out on hot days, or let them relish in the glory of the AC. Doghouses are not adequate shelter in the hot summer season, since they can actually trap heat.
And if you're planning a beach day, consider taking a beach tent or pen for your dog… it's helpful and adorable!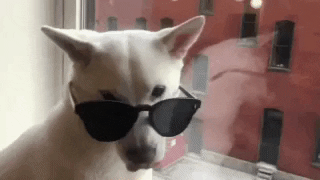 3. You wouldn't lock yourself in a closed car in summer, so why should your dog be subjected to that?
This point has been raised multiple times, but it only needs repeating because not everyone understands just how dangerous living your dog in a car can be.
Yes, cars have ACs, but just remember that, on a hot summer day that Malta will soon have a lot of, a closed vehicle can end up feeling like 100 degrees in just 20 minutes. It's not worth the risk, even if for just a couple of minutes. If you'd hate it, so will your dog.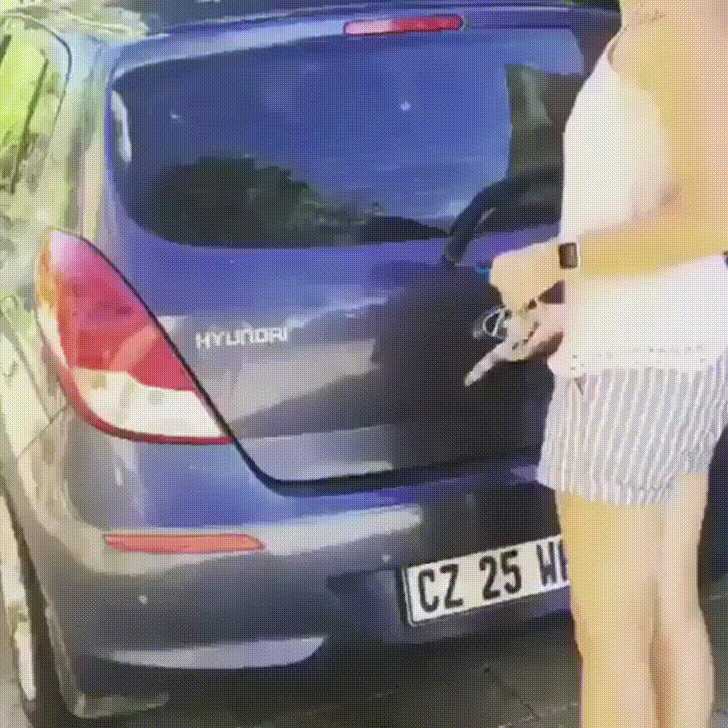 4. Be strategic with your walking schedules
Can you imagine going out for a jog at 2pm during a heatwave? Whether you should be taking your dog out for a walk at that time should be as much of a rhetorical question.
Plan early morning or late evening walks with your pooch to kick the day off with some bonding or end the day on a high note. Make the most of the very little breeze Malta gets and stay away from the glaring afternoon sun.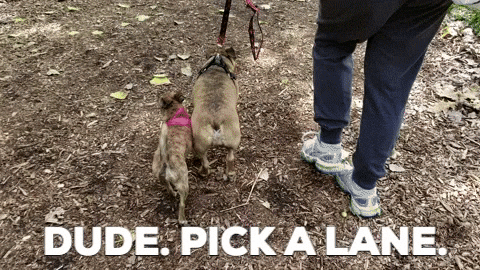 5. You wouldn't walk barefoot in the road on a hot afternoon either…
We all know how hot sand gets while trying to tiptoe our way to the water. Now, imagine potentially feeling that all the time.
Hot asphalt or sand can burn your dog's paws if they're exposed to them for any prolonged period, so consider giving them a helping hand or two by hoisting them up if the temperature gets too high.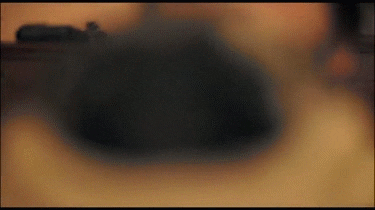 6. Sunscreen for two
Dogs can get sunburnt too… especially if they have short hair, white fur and pink skin.
Applying sunscreen to sensitive areas such as the ears and nose before going out in the sun is just as important for you as it is for your pooch.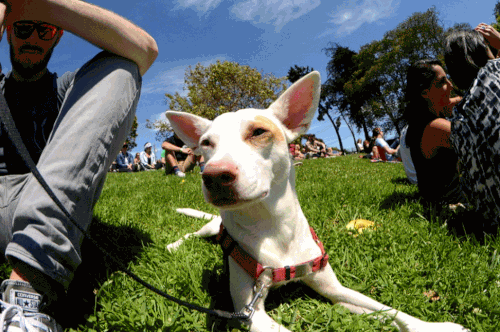 7. It's never about a one-size-fits-all guide
There are so many different dogs out there (all adorable, of course), and those differences can go a long way when it comes to taking care of them.
Be mindful of your dog's breed. American Bulldogs, Boxers and French Bulldogs (the cuties with a short head and snout that are also referred to as brachycephalic) have a particularly hard time in the heat because they don't pant as efficiently as other breeds.
In the same way, it would be foolish to expect a skinny Chihuahua and a fluffy Husky to feel the same amount of heat.
Tag a dog owner who needs to read this!