Calling All Apple Fans: The New iPhone Launches In Malta Tomorrow – Will You Be There?
Every year, Apple comes out with a new selfie-box and crowds flock to stores weeks in advance to set up camp in anticipation of the sleek phone's public release. In Malta, we get three kids camping outside the iCentre and stealing the free wifi in Sliema instead.
If, like those three kids, you can't wait to get your hands on the latest iPhones then get yourself to the official launch tomorrow!
This year we've got two official launches for the devices. For the real dedicated Apple fans, you'll have to start making your way to Klikk Computers as soon as possible because they're launching the iPhone 11 and 11 PRO at midnight tonight.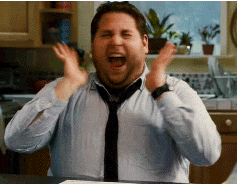 Yeah, we're excited too, but we also work full-time and have to partake in that ancient human tradition of sleep. So, like the rest of you, we'll probably be heading to Sliema's iCentre for the 10am launch.
That's right, Malta, you're getting two iPhone launches in one day – you lucky little buggers.
Tag a friend who's obsessed with Apple products to let them know their new phone will soon be theirs!