14 Best Spots To Just Sit Down And Read In Malta
To many people, reading a book, like an actual physical book, not that Kindle crap, is a wonder that has been spoilt, either by schools murdering novels and plays word by word or by the internet monopolising our attention through memes and cute cat videos (yes it's 2008 again). But, as someone who carries a book with them practically everywhere I go, many Maltese are missing out on the dozens of worlds and realities you can be taken to, with only a good book at a nice location.
So, because you all need a little lesson in literature, we're listing the 14 best places to unwind with a book in Malta
1. Villa Psaigon
This small outdoor park can be found in between Buskett and Dingli and is nice and tranquil despite being very close to a road. Trust me, it's very easy to lose track of time and spend hours lost in a book here.
2. Buskett Forest
Just a few minutes away from Villa Psaigon, Buskett in general is a great place to get out of the deadly Maltese sunshine and just enjoy a good fictional universe for a little bit.
3. Hastings Garden
Found in Valletta, this park gets a few more people than Villa Psaigon, but if you're someone who can read with headphones or you just don't mind people, this park is a great place to relax with a book.
Also, I highly recommend going around dusk so you can take a break and watch the sun set from the top of the bastions.
4. Beaches
There are way too many to list every one here, but most of Malta's spectacular beaches are great places to sit back and get those pages turning. And if it's too hot, you can always rest the book down and go for a quick swim.
It's time to look at the island's sandy spots as more than just BBQ hotspots.
5. Mdina Bastions
This is another one where headphones may help you avoid noise and people, but the Mdina bastions have one of the best views in Malta, so why not enjoy them with a good story or two?
6. Victoria Lines
Another top contender for a great reading spot with a gorgeous view can be found along Malta's best-known fault line.
7. Dwejra (Gozo)
This one goes out to any Game of Thrones fans who may be interested in picking up the GoT book series (yes, that's a thing).
Iif you decide to read it, may I suggest reading it there while reliving one of Season One's biggest moment with the gorgeous Gozitan shots in the background. Or just chill in the Inland Sea and enjoy its picturesque beauty.
8. Top of the World – Għargħur
This one takes a little walk to get to, but believe me, it's worth the exercise. Reading on one of those benches is next level.
9. Libraries
This one shouldn't really come as a surprise, but sometimes nothing beats binge reading books while surrounded by other readers.
10. St. George's Square – Valletta
This one is a little different to many of the other places as it's in the middle of a big city, but sometimes it's nice to listen to the sounds of city life while reading. Listening to the fountain rustling is also very satisfying.
11. Ta' Qali
This one is a personal favourite as, hidden in a less travelled part of the national park, there is a small wooden gazeebo that makes me feel like I'm in a different country whenever I spend time there. There are also many benches close by for anyone who doesn't like sitting on the ground.
13. Cafes
I know, another very general one, but cafes are a great place to read no matter where they are.
If you need specific recommendations, BookBites and Flora's Cafe are great places.
12. Chadwick Lakes
Chadwick Lakes has quite a few spots where adventurous readers can enjoy the tranquillity of nature without much interference from other people… depending on when you go, of course.
14. Bus Stops
This is a weird one, sure, but reading is a great way to kill time, and given the state of Malta's traffic, you will do a lot of waiting.
BONUS: Your Bed
Sometimes you don't want to leave the house and that's fine. Chilling in a comfortable place, with a few snacks and maybe a blanket or two, is sometimes all you need to properly enjoy books.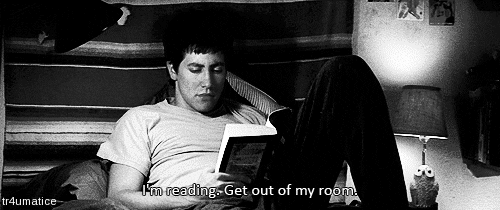 Which are your favourite reading spots in Malta? Let us know in the comments below and tag a bookworm!