WATCH: Tiffany Pisani Owns A Signed Pair Of Custom, Handmade Jimmy Choos And Is Obsessed With Sparkly Sequins
It's that time of the week again where we take you into the wardrobes of some of Malta's most well-known names and this week, our Off The Rails host Rachel is getting all the gossip from Britain's Next Top Model winner, Tiffany Pisani's closet. Spoiler alert: there will be sparkles.
That's right, DJ/model/entrepreneur Tiffany Pisani stopped by the Lovin HQ to give us the full scoop behind some of her favourite wardrobe items
She recently made news for coming out as a self-confessed crazy cat lady and it shows with some of her wardrobe pieces, but Tiffany Pisani is also a sparkle-fanatic and, honestly, with the clothes she brought in we can see why. #fabulous
Tiffany's first piece is the sparkliest jacket you will ever see, and it is as glorious as you can imagine.
This is the same jacket she wore to her DJ set at Glastonbury this year where her glittery ensemble shone throughout her techno set.
Then we get to take a look at her Miss Universe Malta 2017 custom Charles & Ron outfit.
Tiffany admits she had to wear a nude bodysuit underneath, as the lace was see-through when worn but it's still a jazzy little number that helped award her the crown of Miss Universe Malta for 2017.
The next two pieces we see are both handbags, and as a man who does not usually carry one, I can safely admit that I want them all.
While I will question the practicality of these two bags, they are pretty damn stylish. You could literally wear a bin liner and wrap the gold chains of that clear bag around your shoulder and Gucci would pick you up as their one-to-watch stylist.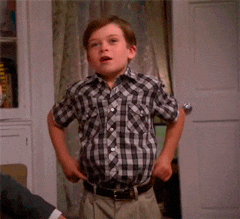 Her final actual piece of clothing is, yet another, sequinned doozie that she wore for Burning Man last year (so jealous).
This flashy piece was made by Tiffany's friend, Didi Mizzi (we're seeing a pattern here, she has many friends) but was designed entirely by herself. So, not only is she a model, a DJ and an entrepreneur – she's also basically a fashion designer as well.
The penultimate inside look we're given is, again, from her Burning Man outfit last year: a pretty rad steampunk kitty mask (which I also want/need).
Do we even need to say anything about this? Yes, because we're self-aware and that mask is the best thing we have ever seen.
Her final fashion show-and-tell is probably the most hyped pair of heels ever to grace the OTR set.
Handmade. By Jimmy Choo. And his wife. For Tiffany.
Andtheyfuckingsignedthemtoo. Can you smell the envy through your screen? 'Cos it's there.
Off The Rails is Lovin Malta's new fashion programme that takes a look inside Malta's most well-known wardrobes. Previous guests include Ben and Carina Camilleri, and Alexandra Alden.
Tag a friend that loves sparkles in the comments section below and give them the the outfit inspo they didn't know they needed!