WATCH: Chucky Dubs This Week's X Factor Malta The 'Episode Of Vocals' As We Run Through The Last Of The Auditions
Finally, someone understand the joys of being slapped into a group at Bootcamp and God damn you, Ben Camille, why'd you have to speak over Celine's climax? X Banter is back and we're running you through what Chucky is calling the episode of vocals.
Chantal Catania's vibrato should have broken, but it didn't and all we're putting that down to is her sheer talent.
The girl's got vocals, she could have been the first French-song-singer but had that glory taken from her just as Hayley Azzopardi couldn't be the first to sing Ira to Ira.
Chucky's got all the tea on Electra Shock's audition.
No shade, but some shade, Chucky does think that it's high-time X Factor Malta had a gorgeous queen on their screens. His only gripe, really, is the fact that Mirko wore flip-flops and, well, we can get behind that.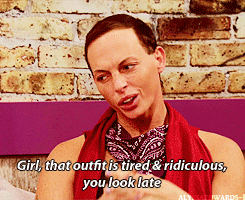 But at the end of the day, she got up there and did her thang and of course Ira gave her a yes, but could he sing? We'll leave that opinion up to Chucky.
Celine Agius deserves everything just for taking on a song as epic as Conchita's Rise Like A Phoenix.
Including Chucky's slap of confidence. Where was that this week, huh?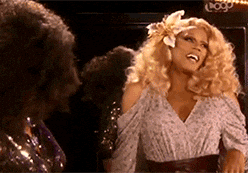 Wigs flew after 15-year-old Ema Vella blew the judges away with her rendition of Etta James' I Would Rather Go Blind…
And speaking of blowing the judges away, Rhiannon tried with her cover of Whitney Houston's I Will Always Love You and Howard rudely cut her off. But, like the diva she should be she carried on acapella. We do wish she had performed an original song, but her vocals are dreamy enough to carry literally anything, so we won't complain that much.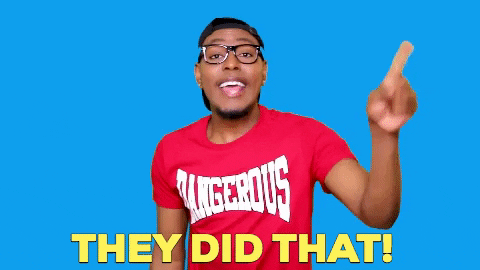 Season 1 Chucky came back to ask us why the fuck Gayle was even eliminated last season – a sentiment echoed by current-day Chucky when he asked why the fuck has she not got an album out yet?
Full package here, full package there, Howard Keith Debono please package these packages.
Chucky closed this episode asking where the hell Miriana Conte was – we saw her there in the waiting room, where is her audition?
She's right here bitches and she's about to fuck shit up. Destiny? Gone. Gayle? Bye Felicia. Miriana Conte's back.
Interested in becoming a sponsor of this show? Get in touch with us at [email protected]
Who was your favourite audition this week?
READ NEXT: