'Bring Umbrellas, Pots And Pans – Let's Make Noise!': Third Valletta Protest To Be Held In Front Of Parliament Tonight
A peaceful protest will be held tonight in Valletta outside Parliament following the recent revelations that a major businessman with connections to some of Malta's key politicians may have been involved in the planned assassination of Daphne Caruana Galizia.
"Join us on Monday 25th outside Parliament," one of the organising groups, Occupy Justice Malta, said ahead of this evening's protest.
"All those who attended yesterday, bring a friend or a family member who wasn't. Let us keep up the pressure. We will not stop protesting until our government is cleansed of the Mafia criminals 'sheltered' by the Prime Minister."
The protest will be the third planned protest following a long week full of developments bringing Malta closer to unravelling who killed one of Malta's most prolific journalists.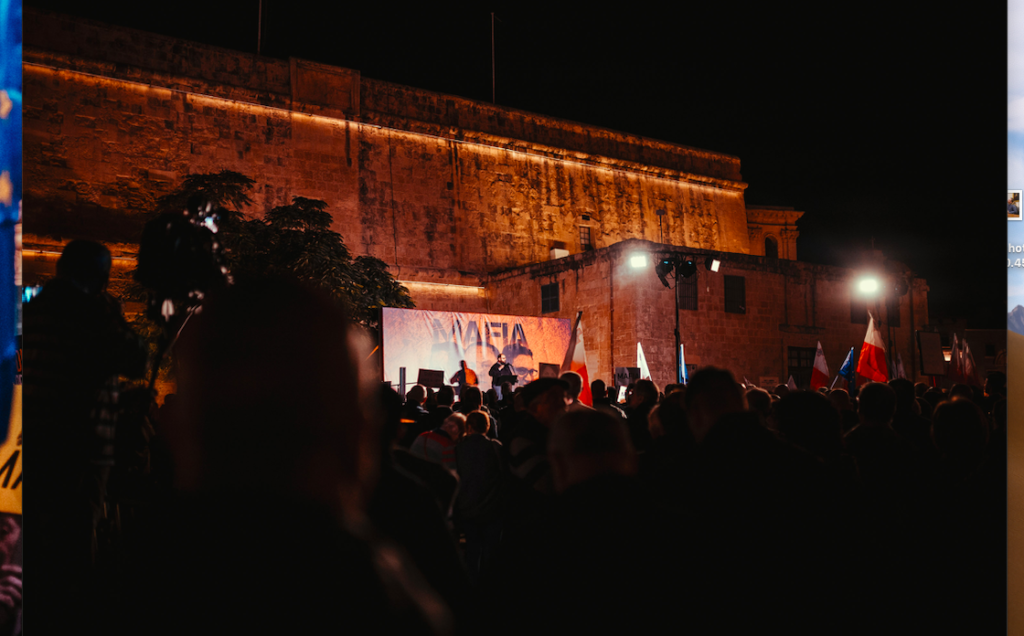 Thousands of people attended the previous protest, which was held outside of Castille as emotional speakers shared their thoughts to a packed crowd.
Prior to that, the first impromptu protest in Castille led to a segment of protestors heading to Parliament and surrounding a vehicle with Justice Minister Owen Bonnici inside of it in a show of people's fury.
Tag someone who needs to attend tonight's protest with you.