From Destiny To Joseph Muscat: This Maltese Author Went On One Wild Press Tour In Promotion Of His Debut Novel
Seven years in the making and three attempts to get going, Maltese author Daniel Patrick (Borg) released his debut novel this summer and the press tour he went on to promote it was wild.
Borg handed everyone at each pitstop a signed copy of the book, and we're honestly jealous none of us were asked to show up on the route.
He started with il-King himself, Prime Minister Joseph Muscat.
In true witty author fashion, he obviously had to visit the Opposition leader Adrian Delia right after Muscat.
Next on the route of all-stars deserving a copy of his book was President George Vella.
Look at that – he's almost as tall as Georgie. So near, yet so far.
Miriam Dalli, Amber Bondin and Dorian Cassar were also spotted on the tour, all receiving signed copies, too.
Malta's favourite TV host, Peppi Azzopardi, showed his face as well.
Peppi, the OG Papi tal-Malti.
Wayne Aquilina was loving it, as were a number of other Maltese personalities.
Sadly, we don't have any images of him meeting with Junior Eurovision icon Destiny…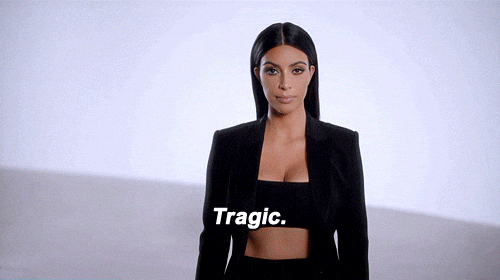 Because that would have been the photo of this press round, considering not even Chucky Bartolo was on the hit-list (which, again, he should have been). Alas, we must not dwell on the past. Just like the author – who's already working on his second title Meet Me at River Park.
As for the biographical fiction novel, The Boy From Ravanell, the book tells the story of a young boy abandoned by his mother at the Ravanell orphanage.
Subjected to a tirade of abuse from the orphanage's Miss Devon, he is left with no choice but to flee for his own safety.
Assigned only a number for identification, the boy takes to the streets with his new friend Buddy the dog. But their relationship could fall short after the boy is left with a tough choice to make: starve on the streets for another night or sell the dog to a stranger for enough change to feed himself…
The Boy From Ravanell was published 22 years to the day that the first Harry Potter publication hit store shelves, a date chosen by Borg as a marker to reach his ultimate goal. Borg admits to harbouring "a lot of imagination" inside his head, but he's more than happy to share it all with the world. Though he does believe that writing just happened upon him, accidentally.
One night, while living in London, he locked himself away in his bedroom in an attempt to kick-start the writing process. He gave up a week later. Two months passed and he gave it another go, but that didn't last long either.
Five months later, he returned to his initial ideas and made sure not to let history repeat itself. Seven years later, after numerous visits to coffee houses and cafeterias, the book was finished and ready for publication.
"I never thought that I would have the necessary skills to write a book," Borg posted to Facebook shortly after his work was available for sale online. "With no limited boundaries, I had to make my dream happen!"
Not only does the book touch on the sensitive subject of child abuse, but the back pages of the novel also highlight the situation of animal abuse in Malta.
Borg admits that writing a book consists of a lot of hard work, time and dedication and that he saw the end results as "priceless".
"It never ever occurred to me that this day would arrive, I had never told my parents that I was writing a book."
And it wasn't long until they found out…
With a reach as far as Malta's top authorities, the precedence has already been set for Daniel Patrick's debut novel. Have you picked up a copy yet?
Tag a friend who'd love this book in the comments on Facebook.