Summer Storm? Forecasts Warn Of 'Near-Gale Winds' And Rain As 'Instability' Approaches Maltese Islands
It's been a very eventful couple of weeks for Europe's weather. July kicked off with France recording one of the hottest temperatures in the continent, and Malta regularly recorded consecutive days that felt hotter than 40°C.
By last week, though, apple-sized hail hit the Italian town of Pescara, while in Greece, people died following a surprise storm that hit touristic areas like beaches.
Now, it seems like some of the crazy, not-so-summery weather could be heading a bit closer to home
Popular forecasting page Malta Weather took to Facebook on Saturday to warn of "near-gale", Force 7 northwesterly winds that are set to hit Malta and Gozo on Tuesday.
"Do NOT leave any vehicles parked close to the shore and bring up any small boats in bays exposed to this wind," the page warned. "Swimming will be DANGEROUS in these bays and red flags will go up."
Following up on Saturday's warning, another popular local weather page delved into the science behind next week's weird weather
"After a hot and dry Sunday, instability will threaten the central Mediterranean," reliable forecasting page Maltese Islands Weather started. "This will be the result of low pressure over southern Italy. Showers and thunderstorms, some of which will be serious, will affect neighbouring Sicily throughout the first half of next week. This low pressure will also affect the Maltese Islands, albeit to a lesser extent."
According to the site, the main impacts of this instability will include "a further drop in temperature", leading to "the first colder-than-average week this summer"
And while highs of 30°C might not sound like jacket weather, the nearly 10-degree drop is definitely noteworthy during what is usually a very brutal mid-July.
Mentioning the strong northwesterly winds again, MIW goes on to say that, "although highly unlikely, a few isolated showers might extend far south enough to affect the Maltese Islands as well", detailing the highest chance of rain to be late on Monday afternoon. "In the event of rainfall, this will be very localised and in small accumulations."
Other forecasts, such as the Malta Airport official weather page, have isolated showers as a possibility for the entire first half of next week, and while it does seem like that would be unlikely, we can only hope that slightly different (and fresher) weather will be solidly making its way to Malta soon enough.
Don't hold your breath though; according to MIW, "as high pressure slowly takes hold of our region yet again, a heat spell is likely for the last week of July". Fun.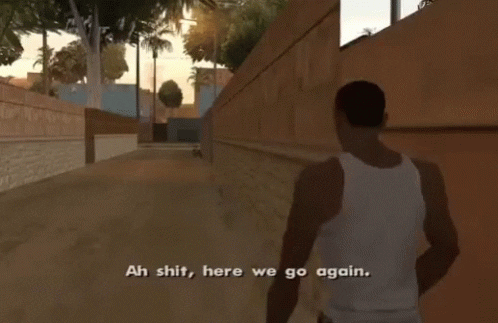 Me, soon enough, as I put my thinnest shorts back on by the end of July
Tag someone who wouldn't mind some fresh temperatures and rain right about now