Experience Life In Your Dream Home At This New Maltese Showroom
There's something slightly indulgent about walking through a furniture and furnishings showroom and imagining that that's where you actually live. The marble countertops and wooden cupboards in the kitchen , the matte black bed frame … everything is exactly what you would want in your house
It's like they built the model just for you.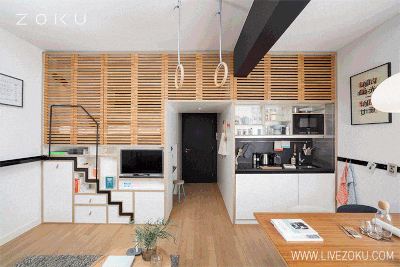 Experience, Live and Enjoy life in your new home before its actually yours over at DINO FINO HOME in Msida Valley Road, Birkirkara
A new showroom from DINO FINO that's just opened in Birkirkara  following the Aran Cucine Store which opened in January 2018,  to satisfy all your daydreaming desires.
When heading out to buy your dream home, or at least the furniture for your dream home, it's always a good idea to look for help from the pros.  The DINO FINO team are led by Dino Fino himself,  and with over 24 years of experience in the furniture industry, Dino is definitely experienced in this field!
The professional design and sales consultants at DINO FINO HOME are all professionally trained to offer the client exactly what they need; designs that catch the eye and furniture items that will have your heart racing.
DINO FINO has three divisions; HOME, CONTRACT and ARAN CUCINE STORE
Each one is focused on bringing out the very best in every space, whilst making sure that the journey is smooth and enjoyable.
You can book an appointment with the Design and Sales team online, or pay them a visit at their Birkirkara showroom. The team is there to help you understand exactly what furniture your space needs, and what items they have in store to match your aesthetic desires. You might think you know what you're looking for, but a little bit of help is always useful.
And of course, if you're really not sure what you're looking for, you can just visit the showroom and walk around as you look for inspiration.
DINO FINO stocks a variety of brands that are exclusive to Malta, such as Lago and Arketipo, so you know there's no playing around here.
From sofas to carpets to beds for kids and adults, DINO FINO Home has all you need to build your dream house.
But of course, that's no cheap feat
Furnishing a house can be pretty expensive, but DINO FINO's Pay As You Go service helps to soften the blow a bit. Pay As You Go allows you to pay for your purchases over a 60-month period! You get to pay off your bill in instalments, instead of spending a whole load of cash at one go.
DINO FINO in Birkirkara is the place to go if you want to make the house of your dreams become your reality
The furniture is stylish as ever, the team is there to help you, and it's not too painful on your bank account. It is not just high end but they also have furniture lines for rental apartments.
Time to stop dreaming and start living. Experience, Live, and Enjoy your dream home.
Tag a friend who is always designing their future home!