Food At Work Makes For Happy Employees, And Malta Menu Is Here To Make That Happen
Winning your employees over is one ideal that employers all over the world strive to achieve. With mounds of paperwork coming their way and the sweltering summer heat pressing down on them like a tonne of bricks, you know you'd do anything to make their life at the workplace that tiny bit better. Well, lucky for you, this Maltese company is here to to help you out.

If you're a big boss at the workplace, here's what you can do to win over your employee's love and admiration
A new online service has just landed in Malta that will allow employers to provide exclusive meal cards for their employees to purchase at a vast selection of restaurants all over Malta. Malta Menu is a new fringe benefit platform that connects local businesses to over 130 local eateries, making it super easy to get the food you like at your favourite restaurant or delivered straight to the workplace.
From single-portion salads, to pizza for the whole team, there's nothing you can't get from Malta Menu.
Gone are the days of forgetting lunch boxes at home and eating heavy food from the building's canteen
As an employer or HR member, you can register your team members for a Malta Menu card and pre-load it with a balance that they can use to pay for food.
You can decide if you want to provide employees with a weekly, monthly or yearly allowance, or just top up the card as and when you wish.
This helps to ensure that your employees not only have easy access to daily meals, but also that they're kept well motivated and well nourished, inspiring stronger workplace performance.
Malta Menu basically turns Malta into an island-wide canteen and is super easy to use
Simply sign up as a business on Malta Menu, register as many employee accounts as you'd like, and transfer the amount of your choice.  Employees will then receive a Malta Menu contactless card and can spend their allowance either in  Malta Menu's online ordering portal or by using their MaltaMenu Card at all locations within their network.
The Malta Menu network of restaurants includes a crazy variety of food styles ranging from Mexican to sushi, to healthy eating and comfort food. You can get it all!
Employees can also book a place at a restaurant and pre-book meals, saving time from their lunch break and allowing them to be more efficient.
As a company, providing your employees with benefits such as a Malta Menu card helps to strengthen their loyalty
Not all companies can afford a massive in-house canteen that provides your staff with freshly cooked food everyday, but taking a step like this will help your employees feel a bit more appreciated. Things like this will boost overall morale and performance, and encourage stronger bonds between colleagues.
And Malta Menu isn't only for businesses
Malta Menu's professional yet easy-to-use, ordering platform is proving to be one of the most advanced ordering platforms we've seen locally. Their meal-tagging feature allows you to compare your favourite dishes from all your favourite restaurants – choosing between two (or more) great things has never been easier; not to mention how great their vegan and vegetarian filtering is.
Despite Malta Menu's primary objective of targeting employees within a workspace, you can make use of the platform even as a regular, hungry user – and better yet, you'd still be entitled to employee discounts!
So if you're at home and don't feel like cooking, or are having friends over and feel like pigging out, you can log onto Malta Menu, register a personal account, and take your pick from a world of flavours and cuisines. Malta Menu will then deliver the food straight to your door. Bon appétit!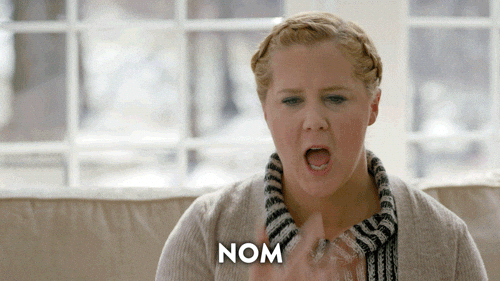 Tag your boss and let them know you're feeling hungry!