From Fashion To Food Technology, Here Are 9 Hands-On Courses You Can Follow In Malta
The results are in! You've spent all year working towards your exams and with your results in hand you're free to choose a career path that suits your wants and needs. 
MCAST have refreshed their prospectus for 2019/2020 and we've had a look at what they've got on offer for hopeful applicants this year. Every academic year, MCAST guides over 6500 students through career development and training. If you're determined to advance, then no matter what industry you choose, they've got a programme for you. 
Applications open on Monday 22nd, and to help those of you who are still trying to decide, we've put together a list of courses you might want to look into.
1. Performing Arts 
MCAST allow budding performers and artists to refine their skills from Level 3 all the way up to Bachelor of Arts (Honours). If you can't help but tap your feet whenever there's a tune in earshot, or just love not being yourself in the most true-to-yourself kind of way, this is the course for you. 
2. The ACCA Way
An ACCA Qualification is a path that leads to becoming an internationally recognised Chartered Certified Accountant, which can take your career in many directions. Being able to keep the books for any person or business is a hugely viable asset that can come in handy in a million and one situations.
Like when it's tax return time of year and your friends are all clueless.
3. Health and Social Care
A varied area that covers the societal needs of others – specifically the elderly and those with disabilities. Subjects include nutrition, equality, diversity, dignity and the rights of individuals. If you're passionate about bettering the lives of those less fortunate or able, this course has your name written all over it. The course allows attendees to follow through to qualify at a management level.
4. Financial Services
If you're hoping to get a foot in the door of the financial services sector, we'd highly recommend checking out this course. Beginning at an Advanced Diploma level, you can progress through to your Bachelors (Hons) in Management or Financial Services, which would allow you to walk into jobs with banks and insurance advisors, and you could even make it all the way up to Chief Financial Officer with some of the big names – and because MCAST's courses are recognised globally you won't have to confine your job search to Malta alone.
5. Child Care
If you've spent a summer babysitting for your neighbours and lived to tell the tale (and you had fun while doing it), why not consider a career in Child Care? MCAST have Higher Diploma courses that will give you insight in the growth, development and learning of children. So, if you're hoping to help shape the minds of future generations, why not start small? Literally.
6. Information & Communication Technologies
Are you a whiz when it comes to cracking codes? Can you identify possible outcomes of situations before they're implied? Do you spend your nights harking back to days of LAN-clan days with your friends? Studying IT at MCAST opens door to possible careers in a number of sectors, but it's also where you'll want to be if you pine for days spent in the glamorous offices of any of the iGaming companies on the island.
7. Fashion
Malta has been making waves internationally in the fashion industry for a while now and the snowball just keeps rolling ever larger. Want to be a part of all the exciting opportunities? MCAST have introduced a degree apprenticeship that will earn you an Honours in the subject. If your notebooks are full of design sketches (or a secret collection of fabric swatches) then this is the way to go.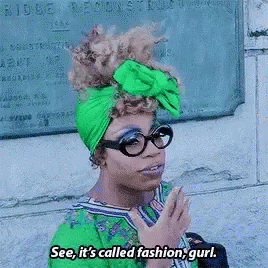 8. Engineering
As of next October, MCAST students pursuing an MQF Level 6 course in mechanical engineering and electrical engineering will be able to sit for an interview to obtain an engineering warrant. MCAST is offering two separate routes to its students at MQF Level 4: one to pursue higher technician studies at MQF Level 5 and another at MQF Level 6. The latter, a B.Eng four year programme, meets the requirements for graduates to sit for an interview to obtain a warrant in engineering. While MCAST also offers other courses specialising in engineering subjects, with the current global climate set to keep climbing we think a useful one could be their Advanced Diploma in Heating, Ventilation and Air Conditioning.
9. Food Technology
A different approach to the usual Culinary Arts courses, choosing to study food technology gives you an alternative view on all things edible. You'll look at the manufacturing processes of today, the nutritional science and chemistry behind foods. If you've ever wondered why certain ingredients can work differently when combined in different ratios or forms, you're sure to find this course interesting. You might even bag yourself a spot in Quality Assurance for some of the food brands on the island (and if you do, please have a word with the folks over at Twistees HQ – we want a spicy flavour).
MCAST always aim to provide the best possible learning experience for its students. The college is set up to address the specific needs of individual learners at a number of different course levels, all wrapped up by a seamless progression into further education or your career sector. 
Online applications will be open from Monday 22nd July until Sunday 4 August.  You can apply online by visiting the MCAST website.
Should you have any queries regarding the Online Application process,  you can call the MCAST Client Support Centre on 2398 7888 or visit the MCAST Students' House, Main Campus, Paola from 22nd July to 02nd August between 08:30am till 13:00pm.
What are you waiting for? Get applying!