Get Groomed: This New St Julian's Barber Shop Is Serving Up More Than Just A Haircut
You know what? I think it's time to break one more gender-based stereotype; self-care and pampering yourself is not just for girls. Sometimes men need to get their scalp (or the beard) massaged, or give their hands and feet some well-deserved TLC.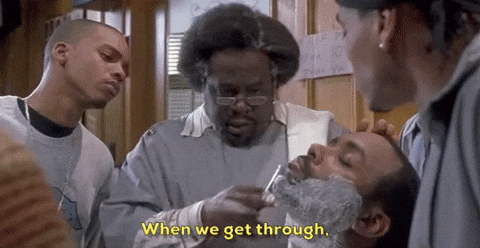 A new barbershop has just opened up in Pendergardens that will give you all the TLC you could ask for
Because it's not just a barbershop, its so much more than that.
His Story Barbershop has everything a man could need to look – and feel – his best. Sometimes, getting a perfect shave is difficult, and going the route of cutting your own hair can always be a dicey choice. Whether you've got a big event coming up or you just want to look your best at all times, the value of a shave and haircut can never be overstated.
And His Story are here to help you with that.
But they don't just offer your typical hair and beard grooming. No sir.
His Story have got a crazy variety of services on offer, ranging from brow threading to beard highlights to royal pedicures and everything in between.
And they use some crazy techniques to get you that close shave they promise
Like using fire to heat up their utensils. Or lasering away the hair on your face.
The services they offer are of the highest quality and at affordable prices, ranging from €15 for a basic hair cut to €30 for highlights.
https://www.facebook.com/HisStoryBarberShop/photos/a.2194685104123356/2204888223103044/?type=3&theater
Located conveniently in the heart of St Julian's, they're open all day from 9am to 10pm. To book, you can call them on 7707 7098 or pop in and pay them a visit. You can read all about the team and their stories over on their website, and even drop them a message through their contact form.
They've also got free parking for clients!
Yes, free and easy parking in the heart of St Julian's. We almost don't believe it ourselves. But all clients of His Story will be able to park in the Pender Gardens carpark for free when attending their appointment.
So next time you're in need of a shave or you're just looking for a little bit of pampering, drop by His Story Barbershop and they'll sort you out right away!
Tag someone who really needs to get their beard fixed