These Maltese Localities Produce Over 10 Tonnes Of Waste A Day; It's Time To Make A Change And It Starts With You
There's only so many times you can repeat the phrase 'don't litter' before you realise that the impact you're having is minimal at best. And, you know, not to be cliché, but actions really do speak louder than words. It's time to walk the walk and not just talk the talk. Put your money where your mouth is. All those predictable sayings.
We have a real problem with littering here in Malta, and it's time do something about it. But there's only so much that we can do on our own, and that's where the Cleansing and Maintenance Department comes in.
Over 10 tonnes of waste are produced on a daily basis from St Paul's Bay and Buġibba alone
While St Paul's Bay and Buġibba are both very densely populated areas that see a huge influx of people passing through during the summer months, that's still practically the weight of an entire garbage truck. Just imagine how much waste the island as a whole creates.
The Cleansing and Maintenance Department (CMD) has stepped in to keep the areas as clean as possible. By including an additional waste bin collection service in the late afternoon, and introducing daily power washes of busy areas and street furniture, CMD is hoping to keep the area squeaky clean.
With the work of the CMD, and our efforts to stop littering, we can work towards a cleaner Malta
Visual pollution and awful stink aside, littering has adverse effects on human health. Not to mention the environment. Mass littering in small areas not only leads to mosquito infestations, it also releases deadly chemicals in our soils, causes deaths of small mammals, and creates tension in our society. Not to mention the harm that discarded sharp objects can cause us.
And the amount of time and money it takes to clean up litter is pretty extensive, so anything we can do to help actually does make quite a difference. Reducing, reusing, and recycling do help a lot, but really it comes down one simple thing:
Stop littering.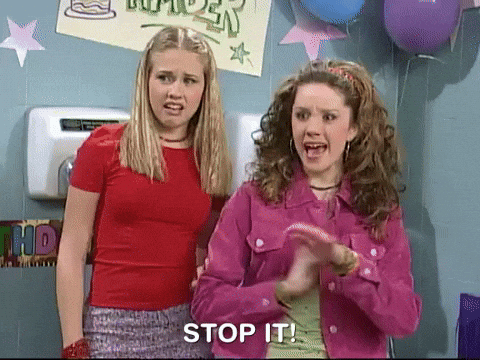 It might be tempting to just 'drop' your crisp packet or plastic bottle on the ground
It's an action that only takes a second, but the repercussions last a lifetime. Or more. Plastic takes anywhere between 500 to 1,000 years to decompose. A packet of crisps up to 80 years, and a cigarette butt between five and 10 years.
So while that rubbish remains on the ground, not decomposing, it poses a threat to our seas and marine life, natural flora and fauna, and our own health. It also sets a bad example to future generations and leaves an impact that can last centuries.
So the next time you consider throwing your snack wrapper or cigarette on the floor, maybe just don't. It only takes a few extra seconds to walk over to a bin. And it might also be time to start investing in reusable bottles and containers.
Parliamentary Secretary for Consumer rights, Cleansing and the Support for the Capital City; Deo Debattista urged the general public to abide by the laws and regulations of waste and to reduce vandalism across the country. The cleaning of acts of vandalism involves intensive work by a large number of employees.
In the meantime, say thank you to the Cleansing and Maintenance Department for cleaning up after you.
Share this article to remind your friends to stop littering