Transport Yourself Into A World Of Mythical Stories And Tasty Drinks At This Rooftop Bar In St Julian's
There really is nothing better than reading a good book or watching an exciting series that almost instantly transports you to a different world. A new bar in Malta promises to do just that – except with a mix of exceptionally extra cocktails and some tragic love stories.
SKYHIGH in St Julian's is an exciting new bar that combines the magic of storytelling with the pleasure of a premium cocktail
And it's the first fully-fledged story bar to open in Malta. A story bar is basically an immersive experience that turns a normal 'night out at the bar' to an experience that will keep you on the edge of your seat for hours on end, transporting you to alternate universes and appealing to all your senses.
Every drink at SKYHIGH comes with a uniquely crafted story, character and look, and is told to you by The Narrator; giving the experience a performative and personal aspect.
So what are the stories? And who are the characters that bring them to life?
SKYHIGH gives you three unique stories to choose from, each bringing forward three different characters representative of three different cocktails.
All the stories retain the three-character formula; with every narrative presenting a maiden, a lover, and a villain. As The Narrator recites your story, you are bound to visualise your chosen character's journey unfold right in front of you.
Every cocktail has been carefully crafted based on the character it represents – with every ingredient contributing towards a unique amalgamation of flavours. The components of the cocktails aim to represent the diverse personality traits held by their respective characters – crazy, right?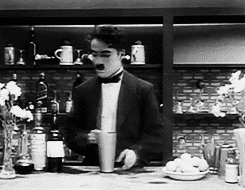 The spirits, whiskeys and components used are hand picked by the bartenders, and some of them are even made in-house. The carefully chosen blends of liquors seek to treat customers to a mix of deliciously unique flavours – from sweet and fruity all the way to floral and salty.
The ice that is used in each cocktail is meticulously hand-carved by SKYHIGH's award-winning bar supervisors, and the glassware is crafted with every individual character in mind. Because of this, you won't be finding SKYHIGH's glassware anywhere else.
The SKYHIGH Story Bar will only be open for 100 days this summer
So you don't want to miss your chance to explore this multi-sensory artistic experience, and sip on some tasty drinks while you're at it. Aimed at cultivating creativity, community, and collaboration through literary, performing, and visual arts, SKYHIGH will bring people from all backgrounds together under one exciting and tantalising roof.
Situated on the rooftop of the InterContinental in St Julian's, this Story Bar truly is sky high
With impossibly panoramic views and a bird's eye view of the city, you get to enjoy your drinks under the stars in a unique and comfortable setting, perfect for a summer evening.
SKYHIGH is open every night from 7:00pm, but will only be sticking around for 100 days. So whether you're curious about what it's like to immerse yourself into the world of a Story Bar, are a fan of all things fiction and mystical, or just like creative cocktails, you know what to do.
Check out SKYHIGH on Facebook or on the InterContinental website for more information and to book yourself a table at this multi-disciplinary bar. It's time to #UnravelTheStory.
Tag a friend who loves a fancy cocktail