WIN: Dimitri Vegas And Like Mike Set To Rock Gianpula Fields Alongside Tinie Tempah… And We've Got VIP Tickets!
Summer's in full swing, but that isn't stopping one of the biggest parties in the world coming to Malta.
BigCityBeats, organisers of one of the world's straight-up largest parties, World Club Dome (size-wise and, like, this is a big deal, big), are currently on a globetrotting mission to raise awareness about the fact that Malta has been missing out on a piece of the action.
Not anymore.
On August 3rd, Road to World Club Dome Malta will be hitting Gianpula Fields for one of the biggest nights of the summer
Superstar DJ duo Dimitri Vegas & Like Mike will be spinning some fine dance floor fillers alongside UK rapper Tinie Tempah – of Pass Out fame – for a night of crazy-fun celebrating. German hit-maker Le Shuuk and Italian DJ and music producing aficionado Cristian Marchi will join the global superstar lineup.
If you're not there then you don't matter.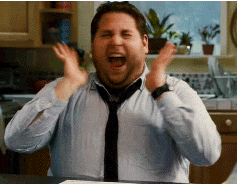 They've already sold out the first batch of tickets, and the second batch is 80% sold out too, so you're going to have to act fast if you want to get your hands on some (or keep reading to find out how you can nab a pair for yourself and a friend).
Not only will the party play host to some massive international names, we'll get to hear from some awesome AF local acts, too.
Lex, Mykill, Scorsio, Nate, Kugene, JD Patrick, Gem, D-Rey, Debris, Alvin Gee and Supre will all take to the stage to keep the good vibes flowing throughout the night.
Do you want to win a free pair of VIP tickets for you and a friend?
All you have to do is tag your party-hard pal in the comments below and you might just be in with a chance of winning!