WIN: Golden Bay's Newest Restaurant Is Serving Authentic Indian Cuisine With A 180° View To Die For
One of the perks of living in Malta is being able to indulge in some seaside dining whenever you want. At the snap of your fingers, or an online reservation, you could be enjoying a delightful meal against a backdrop of crashing waves and a sunset that's too good to be true.
Malta's latest seaside sensation is over at Essence of India. Overlooking Golden Bay, the restaurant allows you to bask in the beauty of the Mediterranean and travel to another continent all in one sitting.
Located in Sands Tower at Radisson Blu, Resort & Spa, Golden Sands Hotel, Essence of India is the ideal escape
Authentic Indian food is prepared for you by masters of the cuisine and served as if you were royalty. Whether you're a guest at the hotel, or just popping in to check out the restaurant, it's a great place to kick your feet back and revel in the moment.
In place of the traditionally Western 'bread and butter', guests are served fresh poppadums alongside two dips (sweet chilli and mango chutney) to snack on as you decide what you want to eat.
The starter menu includes everything from vegetable samosas to chicken tikka masala bites
And if you find these tastes too tantalising to stick to just one item, you can order a veggie platter, a meat platter, or a combo of the two with the Essence of India platter. Which is what we went for.
The main dishes follow the traditional format of curry, rice and bread
But they've got quite a wide range of tasty variations to choose from. If you want to follow the traditional format, you pick a curry, a portion of rice, and a naan bread, then transfer it all onto the bread and take your taste buds on the ride of their lives.
And when we say they've got a wide range, we mean it. Curries for chicken, lamb, pork, beef and fish, in spicy and creamy varieties. Rice with garlic, veggies, shrimps, chicken, and some tasty yogurt sauce. Even the naan bread comes in all forms – we'd recommend the cheesy naan and the garlic naan.
And if curry isn't really your thing, you could also opt for a cut of meat or kebab. But whatever choice you make, be sure to leave room for dessert. They've got five tasty Indian delights for you to pick from, including pistachio ice cream, sweetened carrots, and a yummy rice pudding.
All of this is only made better by the 180° view the outdoor dining space has to offer
And it's even better if you catch the sunset. Watching the panoramic view of the sky as it changes from blue, to red, to pink, to purple, and all the colours in between.
Seriously, how could you say no to this?
We've got 2 €100 vouchers to give away to a couple of lucky Lovin readers!
So if you're the mood for food, you're in a hurry for curry, you've got a craving for… naan – we've got you covered. All you've got to do is tag someone in the comments below.
We'll pick two winners at random and you could be off to Essence of India for an exquisite dinner to share with loved ones.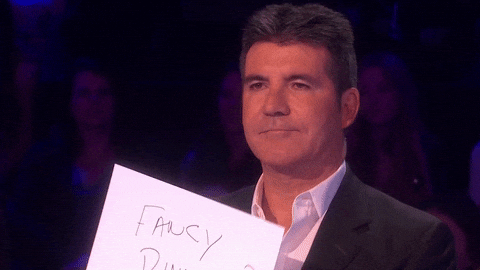 Tag a friend who would love a free meal!