WIN: Here's How You Can Win €150 Worth Of The Natural Food Brand That's Winning Over Malta's Pet Owners
Anyone who owns a pet, whether they've been in your life two weeks or ten years, quickly learns how strong the bond between pet and owner is. We only want the best for our furry (or not so furry) friends, in every sense of the word. And that includes making sure they're eating well.
A lot of cat and dog food is loaded with unnatural additives and derivatives, which aren't really the best things to consume. And that's where Lily's Kitchen comes in.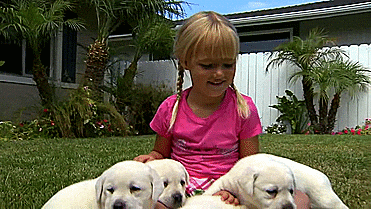 Lily's Kitchen is a line of natural pet food that is exactly what your four-legged pal deserves
With product lines for both cats and dogs, the food is made alongside vets and nutritionists, who make sure their recipes are complete, balanced and delicious. Lily's Kitchen is on a mission to change the way pets eat – away from an overly processed diet made with unrecognisable ingredients, to a natural one full of goodness.
Think Michelin-level food, but for cats and dogs.
Their products range from wet foods and dry foods, to treats and snacks, and even caters for specific diets and age ranges
They only use proper meat in their foods, meaning fewer upset tummies because it's easier to process. And a whole load of fresh fruit, veggies, herbs and botanicals.
A dog's diet should be 20-30% plant based, so it's important to ensure they're getting the good (and the tasty) stuff.
They also nutritionally tailor their products to provide cats and dogs exactly what they need to help them grow and keep healthy. A kitten needs different nutrients to a cat that's been around for a few years, so they shouldn't be eating the same food.
And just in case you're wondering who 'Lily' is…
She's a terrier who lives over in Hampstead in the UK, is a chief product taster, and the inspiration behind this pet food range.
And she's the cutest.
And we love her.
Her owner Henrietta looked into Lily's diet when she developed an itchy skin condition, and was shocked to discover how many unnatural ingredients were used in typical dog food. So Henrietta took matters in to her owns hands and looked into preparing natural and healthy food for Lily to help her get back into shape.
And now Lily's Kitchen provides only the best for all our canine companions and feline friends.
We've got a €150 voucher from Lily's Kitchen to give away to one lucky reader and their forever bestie
To be in with the chance to win, just post a picture of your pup or your kitty in the comments below and tell us what you love about them.
We'll then pick one winner at random and you'll be able to treat your pet to some of the loveliest natural pet food you could ever get your hands on.
So show off your pets and spread some puppy (and kitty) love!
Tag a friend who loves their pet