WIN: It's Raining Pan Di Stelle In Malta And Here's Everything You Need To Know
Many Maltese people would name Pan di Stelle as their favourite childhood biscuit, but they've now upgraded beyond those starry delights and we're starting to see all sorts of items enter the supermarket aisles.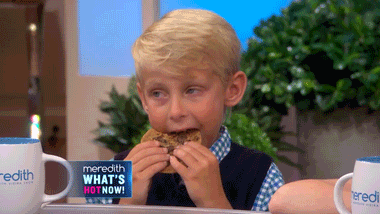 We've seen a Pan di Stelle sandwich spread which really needs more attention paid to it, because it's everything you need and want at the same time as being delicious.
Spread that chocolatey goodness over your pancakes for breakfast. Add a couple of toppings of your choice if you want to take it to the next level.

They've also got some super sweet snack bars that put others of its kind to shame.
Thought your lunchbox was already a boss? Pop one of these bad boys in and you'll be the king (or queen) of the canteen. They also make great midnight snacks, which I feel like might be a running theme in Mulino Bianco's rubric when it comes to curating the Pan di Stelle line.
They've got their classic cookies, of course, the Pan di Stelle we all know and love.
Whether you're trying to fill an empty space in your picnic hamper or just feel like being a little kid again with a glass of milk before bed these little chocolate discs are where it's happening.
We really shouldn't even have to say anything about the cookies 'cos if you aren't dipping those star-spangled morsels already then you really need to evaluate your life choices.
And, if you're a fan of cereal, they've got that too!
You don't even have to wait for them to soak up your bowl of milk before digging in, they're so versatile you can even use them to top mousses, yoghurts or sundaes because you deserve it!

If you're not a fan of cookies (or just a lover of cake) then maybe this item will be up your alley…
There really is nothing better than cake (apart from Pan di Stelle cookies and spreads). Got a friend's birthday coming up? Surprise her with this cake. Slice me up a piece of this chocolate pie and you're mine.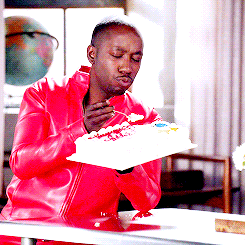 Just like Pan di Stelle, we've saved the best for last: mooncakes.
Cookies are great, so is cake. Put the two together, fill it with some melted chocolate and you've got yourself a date on my plate, right next to my cup of tea.
The best thing about Pan di Stelle's mooncakes is their versatility. Do I want it hot or cold? Or both? Maybe I just want one straight out of the box…
Is there nothing Pan di Stelle can't do? No, there isn't because as well as being a guilt free chocolate, they're also really big enviros.
Wanna know what isn't a crisis? Pan di Stelle's ingredients list, 'cos they're free of palm oil. Also, Pan di Stelle work closely with Cocoa Horizons, ensuring that the methods they employ when sourcing cocoa are constantly improving so as to safeguard the future of the communities involved.
As well as developing the cocoa-growing communities in Africa, Cocoa Horizons focus on training and supporting the productivity of cocoa farms they work with – something they consider to be the first step towards bettering the livelihoods of their farmers and the surrounding communities among impoverished areas.
Just to prove to you how great these guys are, they've given us two €20 vouchers to be used on the Mulino Bianco range for two lucky commenters. Just tag a friend who's always eating Pan di Stelle and  leave the rest to us.